To understand where we are going, you have to appreciate where we have been. This is the story of a prolific and prestigious piano maker.
A rich history and a bright future. The Danemann story is one of passion and prestige. The heritage company has been revived and restored for a new generation of piano lovers to enjoy
Danemann Pianos was founded in 1893 by William Danemann, a student of renowned British piano maker, John Brinsmead. Based in Islington, North London, Danemann soon established himself as an accomplished craftsman. Danemann Pianos supplied British embassies around the world, often with adjustments to allow them to cope with different environmental conditions. Danemann also supplied P&O Lines and the Royal Festival Hall for its opening in 1951. In 1963, the piano buyer for Harrods commissioned Danemann to build "the best upright in the world". The result of this commission was the HS2, a refined adaptation of the classic Danemann upright. Danemann Pianos were also a common sight in schools and colleges. Many are still active to this day, a true testament to the longevity of Danemann's uprights and baby grands.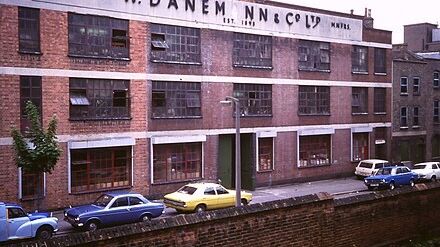 Production of the original Danemann Pianos ceased in 1994, but since 2017, the name and reputation has been restored thanks to a joint venture with Broughton Pianos Ltd. Broughton Pianos Ltd is a family owned business with over 30 year's experience in the piano trade. This joint venture has given way to a revival of this illustrious brand. Danemann Pianos are a beacon of inspiration for the British piano manufacturing landscape. In 1893, Danemann built a reputation for crafting high-quality pianos from the best materials available at the time. Today, we are restoring that reputation. The original designs and manufacturing processes have been revived with a modern twist. The result? The Danemann Piano is known for its warm tone and balanced weight of the keys. To hear the latest Danemann models in action, visit the Broughton Pianos showroom in Stourbridge.